CMC-Corpora 2017: 5th Conference on CMC and Social Media Corpora for the Humanities
3-4 Oct 2017 @ Eurac Research, Bolzano (Italy)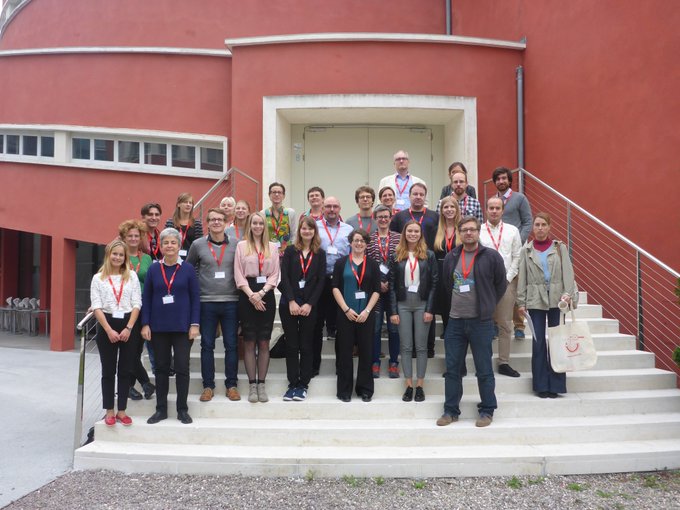 The 5th conference on CMC and Social Media Corpora for the Humanities was held in Bolzano/Bozen, Italy, 3-4 October 2017 and focused on the collection, analysis and processing of mono and multimodal, synchronous and asynchronous communications. The focus encompassed different CMC genres. These included, but were not limited to, discussion forums, blogs, newsgroups, emails, SMS and WhatsApp, text chats, wiki discussions, social network exchanges (such as Facebook, Twitter, Linkedin), discussions in multimodal and/or 3D environments (virtual worlds, gaming worlds).
The conference brought together researchers with interests in the collection, organization, processing, analysis and sharing of CMC data for research purposes.
The conference was hosted by Eurac Research and included a post-conference workshop on using the TEI for annotating CMC and social media resources (4 October 2017). It was followed by the 4th Learner Corpus Research Conference and its preceding conference workshop, which were held at the same venue from 4-7 October 2017.